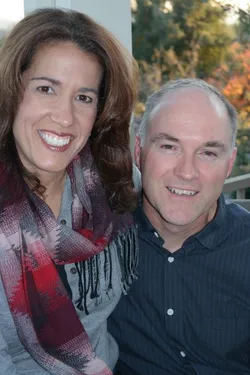 Dr. Charisse Desmarais graduated from Life-West Chiropractic College in Hayward, CA in December of 1990. She comes from a family of chiropractors and has been adjusted since she was born. Sitting around the dinner table at night growing up, she heard many stories of how chiropractic care was helping people. To date, there are 14 chiropractors in her family.
Prior to attending Life-West, she studied at the University of Southern California and De Anza College. Following Life-West, she received her specialty in Chiropractic Neurology, studying under Dr. Ted Carrick.
After home schooling their two children for four years, she returned to practice with her husband, Dr. Ron. She loves spending free time with her two children, Sophia (21) and Luke (19) - when they want to hang out with her. Dr. Charisse currently serves on the board of Impact A Village, a non-profit organization dedicated to rebuilding Southern Sudan and helping other communities around the world.